Noise-Induced Hearing Loss
Excessive, high levels of noise damages the hair cells of the inner ear, which causes permanent, irreversible hearing loss. Noise damage can result from exposure to a single, sudden loud sound, such as a gunshot, or repeated, continuous exposure to noise over a prolonged period of time. More often, the repeated exposure to noise in occupational or recreational settings leads to a gradual hearing loss.
Noise-induced hearing loss can affect people of all ages, including, children, teenagers, and adults. An estimated 15 percent of Americans between the ages of 20 and 69 have hearing loss that may have been caused by excessive noise from work or through recreational activities. While noise-induced hearing loss can't be reversed, there are steps that can be taken to avoid further damage.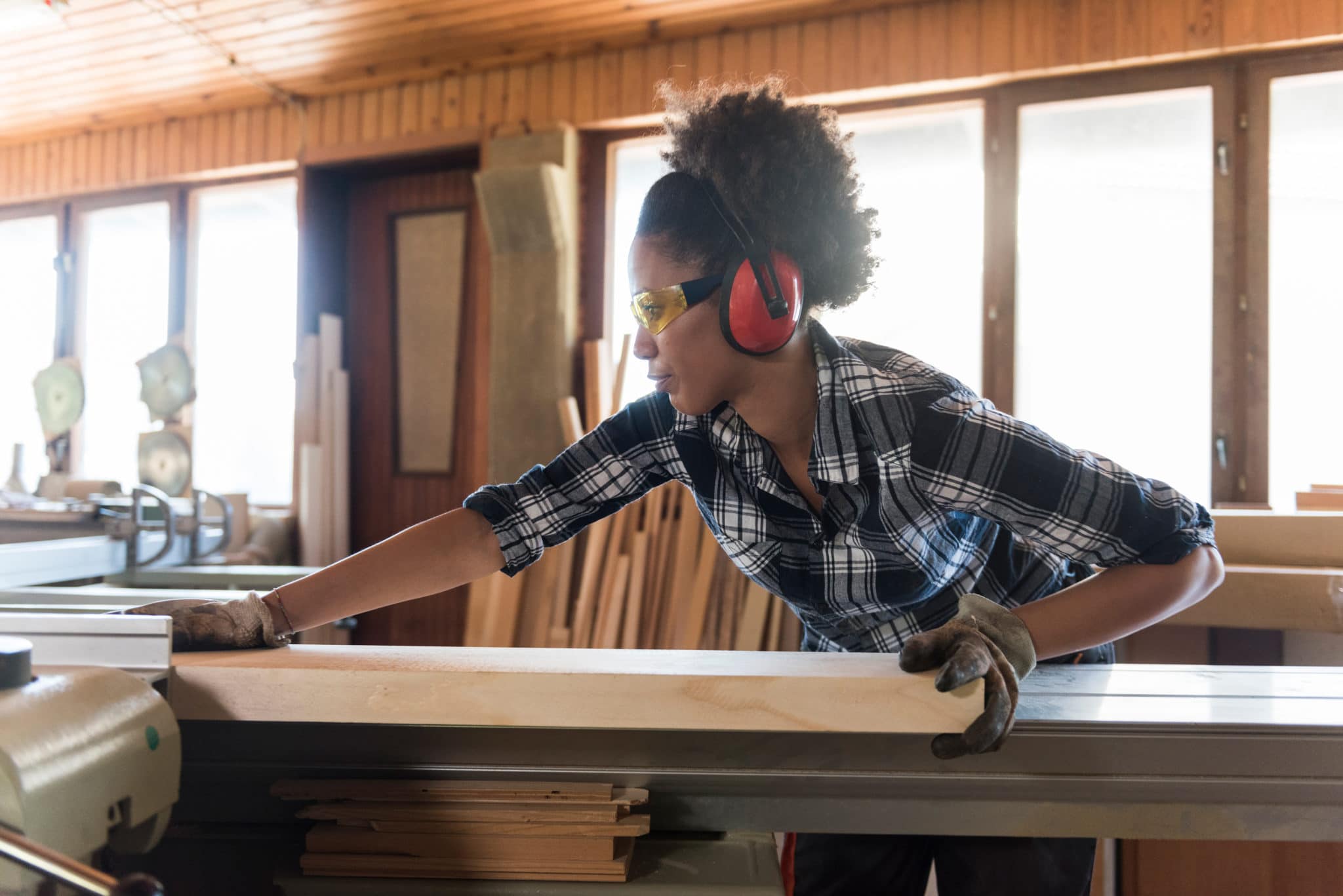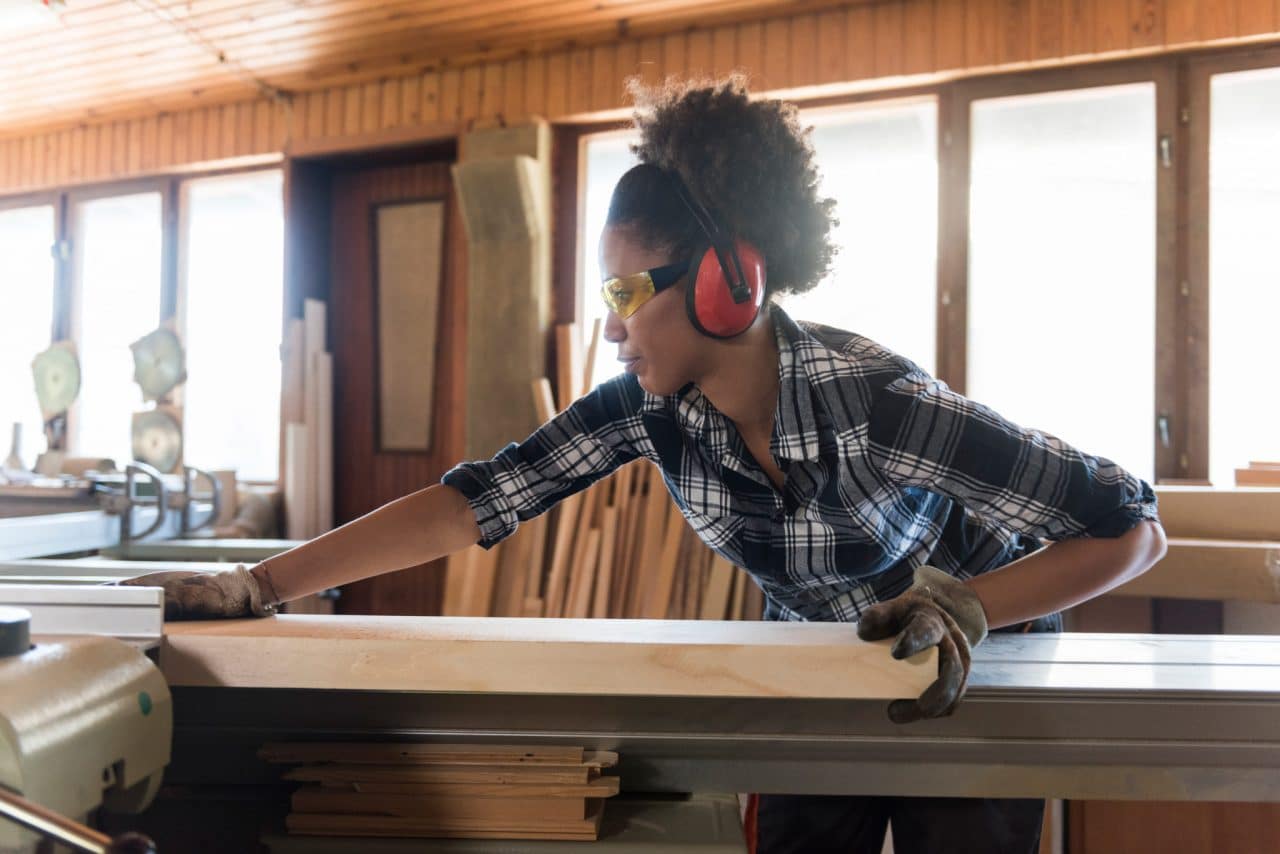 Protecting Your Hearing from Loud Noise
1. Early detection
Regardless of your age, have your hearing tested regularly. Regular hearing tests can help identify problems early, reducing your risk of developing long-term damage.
2. Awareness of activities that can cause hearing damage
Hunting with firearms
Riding motorcycles and snowmobiles
Listening to music at a high volume through earbuds or headphones
Playing in a band
Attending concerts or sporting events
Using heavy machinery or power tools
Mowing the lawn or using a leaf/snow blower
3. Hearing protection
Hearing protection is the key to hearing loss prevention, so wear hearing protection – earplugs and earmuffs – when exposed to loud noise.
If your job exposes you to hazardous levels of noise, your employer is required by the Occupational Safety and Health Administration (OSHA) to supply hearing protection that meets state and federal regulations.
Wearing hearing protection is essential when working around loud equipment, such as power tools, lawn mowers, etc.
Wearing hearing protection or custom hearing protection at concerts or sporting events can also limit exposure as well as activities such as hunting or riding a motorcycle.
Turn down the volume to a reasonable level when watching television or listening to music, especially on personal devices.
Buy quieter appliances and consider limiting the number of appliances running at the same time. Many products list dB ratings in their specifications.
Preventing Hearing Loss from Diseases
There are some diseases that can cause hearing loss.
Make sure your child is vaccinated. Immunizations offer protection from many childhood infections that can cause hearing damage.

Viruses that might damage hearing include measles, mumps, whooping cough and rubella.
If you are sexually active, use protection to prevent the spread of sexually transmitted diseases, some of which can cause hearing loss.

Bacterial diseases such meningitis and syphilis can also lead to hearing damage.

Seek prompt medical attention should you fall ill or if you are suffering from an ear infection.
Protection from Ototoxic Drugs
There are also medications that cause damage to the sensory cells responsible for hearing, including certain antibiotics, chemotherapy drugs, salicylate pain relievers (e.g., aspirin), quinine (malaria drug), and diuretics.
In order to reduce your odds of hearing loss when taking medications, follow these tips:
Take medications only as directed.
If you experience symptoms of hearing loss, such as tinnitus, while taking new drugs, please see your doctor immediately.
Preventing Ear Injuries
Head trauma can damage the temporal bones in the lower lateral walls of the skull, which can lead to hearing loss.
To help prevent this type of injury, take the following precautions:
Wear a seat belt at all times when in a car.
Wear a helmet when riding a bike or motorcycle, and participating in contact sports.
Don't take unnecessary risks, such as standing on the top rung of a ladder.
General Steps to Protect Hearing
Refrain from inserting foreign objects in the ears, including cotton swabs, which can lead to impacted ear wax, a perforated eardrum, or damage to the skin.
Use swim plugs when engaging in water activities and be sure to dry your ears thoroughly after swimming or bathing.
Please call Massachusetts Hearing Group at (978) 256-3219 or Nashua Hearing Group at (603) 594-3024 to schedule an appointment to order custom hearing protection.